Hushed Credits - What's the difference between Account Balance and Phone Number Balance? Follow
When you add credit to your account, it is directly added to your account balance. All credit in your account balance is fully accessible to all of your prepaid numbers by default.
Should you run out of credit on your 'Phone Number Balance' then your number will automatically begin taking credit from your account balance instead. If you go into your number menu and select an active Prepaid (non-Unlimited Plan subscription number), you will see your amount of SMS/minutes listed from 'Phone Number Balance' as seen in this screenshot, showing a number with a full prepaid balance, and under it how much there is on your Account Balance.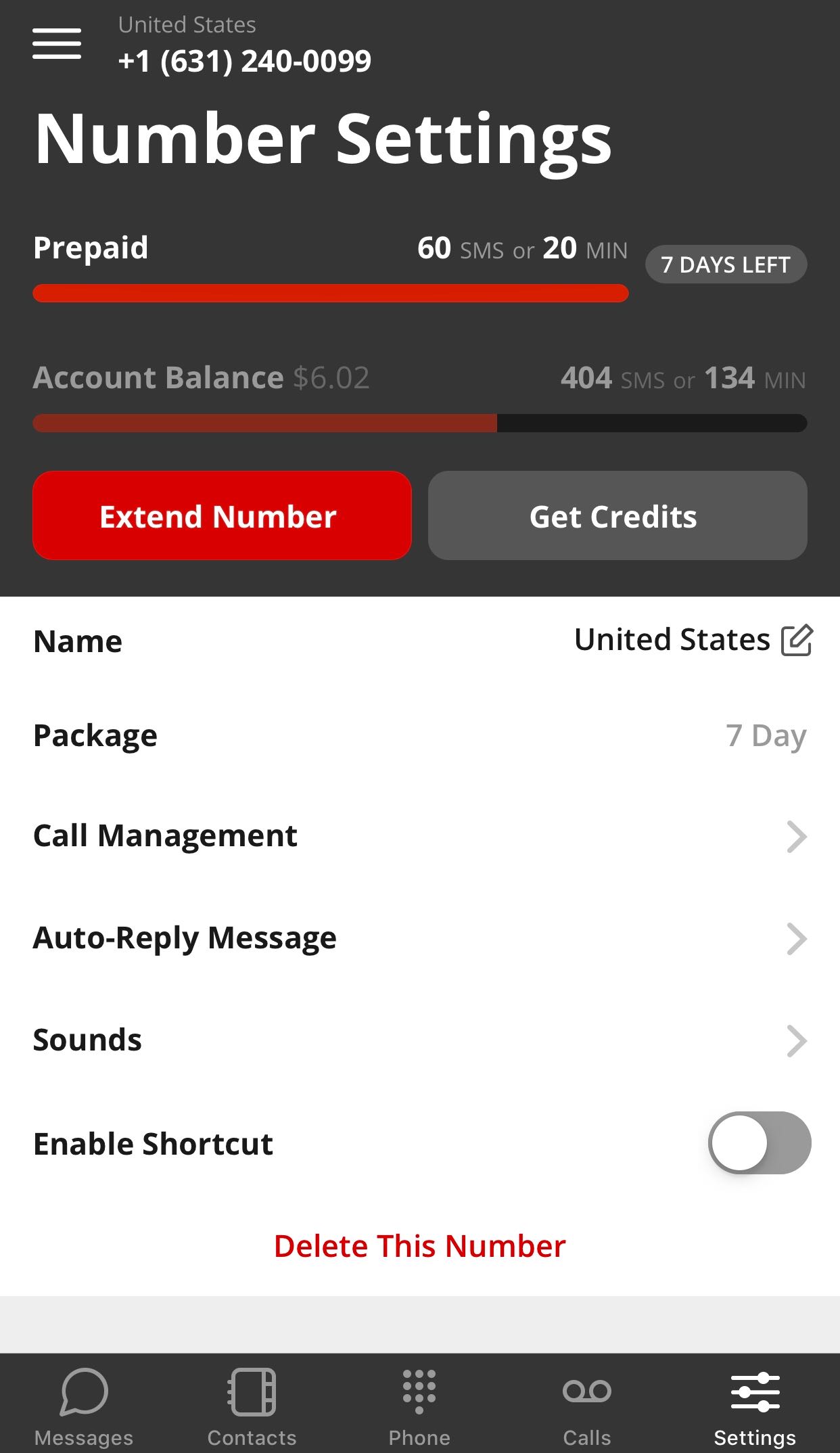 ❗NOTE: On the pay-as-you-go '30 Day Worldwide' plan, you will only see 'Phone Number Balance Using Account Balance'. This is because all calls/texts on this package type use Account Balance only.