Call Routing Workaround - How to use your Mobile Number while still using Hushed Follow
My Hushed number isn't working - how can I use call routing to help?
Call Routing allows you to route outbound calls through your Hushed number to your mobile number, while still keeping your mobile number private. Call routing also means that you don't need a Wi-Fi or cellular data connection in order to make calls.
Call Routing lets you make calls using voice minutes from your wireless provider plan instead of using WiFi/data as a standard VoIP call. Perfect for getting the same great call quality in areas with poor WiFi/data coverage by bridging a destination call between your mobile SIM number and your Hushed Number!
Enabling Call Routing
1️⃣ Select a phone number from the 'Hushed Phone' menu that you'd like to enable call routing on
2️⃣ Select the 'Number Settings' icon at the bottom right of the navigation bar
3️⃣ Select 'Call Management' >> 'Call Routing'
4️⃣ Toggle ON/OFF 'Call Routing'
5️⃣ Enter a routing number that you wish to receive calls on and select 'Save' (typically, this would be your mobile device's SIM number)
6️⃣ Select the 'Phone' dialer icon and dial a destination number
7️⃣ A notification will appear showing that 'Call Routing has started'
8️⃣ You will then receive a call on the routing number entered (e.g. your mobile device's SIM number) from your Hushed number >> Answer the call and the destination number originally dialed will then be bridged into your call >> Wait for the recipient to answer their call and start talking!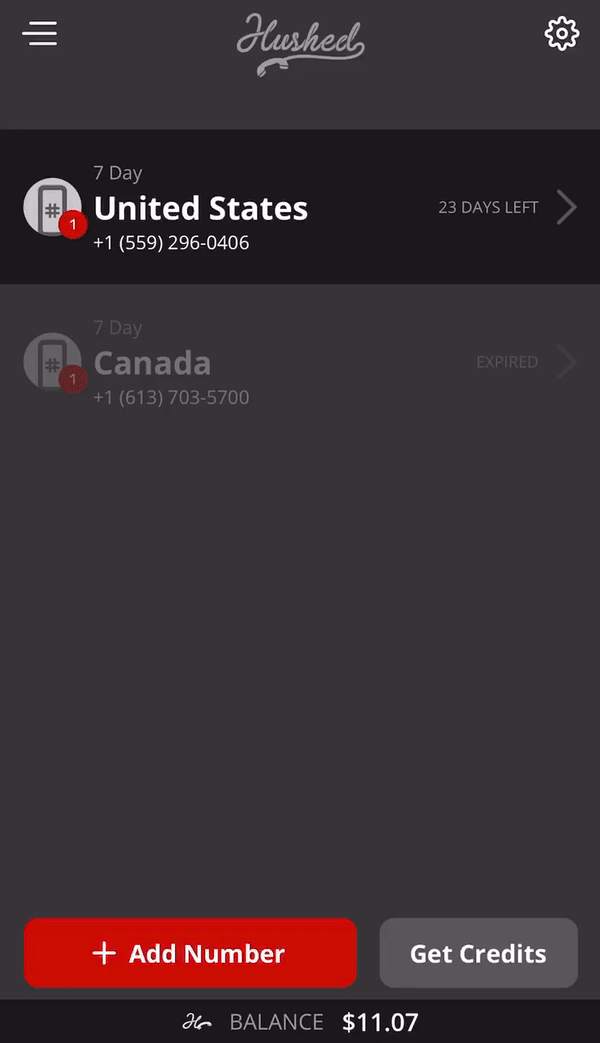 ❗IMPORTANT:

UK numbers cannot use the Call Routing feature whether it is a local or international number.
❗NOTES:
The recipient of the call will only see your Hushed number as the Caller ID.
Standard calling rates may apply - please check with your wireless service provider.
Activity on your phone bill will show as incoming calls from your Hushed number to your mobile number.
Calls using Call Routing are billed to your Hushed plan and appear as a single call in your Hushed app's Call History